Mother's Day is an opportunity to tell mom how grateful you are for everything she has done. From doing your laundry, putting food on your dinner plate, cheering you on at ball games or dance recitals, teaching you how to be a mother to your children, or being a shoulder to cry on and encourager when you need it most, moms serve several roles. For some folks this person could be a teacher, a coach, a church leader or an inspiring female that has influenced them in a positive way. At some point in our lives, we've all needed someone to lean on and learn from.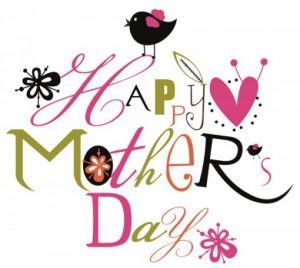 This Mother's Day, we invite you to honor a strong woman in your life by giving a donation of $50 or more to our Cape Fear Habitat Women Build. The Women Build is unique in the sense that the home will be constructed primarily by women alongside of our amazing homeowner, Waikia. Waikia and her two children dream of their new home, each with their own bedroom and a garden in the yard. Waikia shares that homeownership will provide the ability to save more for her children's future and education.
During the first week of construction, all inspiring women who were lifted up during this opportunity to give will be written on hearts and placed inside the walls of Waikia's home. Waikia will always have the reminder and encouragement of these strong women who will be part of the structure (literally!) to her home. What an awesome way to pay tribute to our mothers, teachers and supporters who have taught us how to be strong women. The Women Build teams will raise the walls of this home alongside of Waikia and share in an unforgettable experience as her home comes to life in the coming weeks!
If you would like to give in honor of a strong woman in your life, please include their name and any special message you would like written on the heart. Each woman honored will receive an acknowledgement card from Cape Fear Habitat letting them know who made the donation and the purpose of the Women Build. We hope this opportunity to invest in another mother that lives in our community and make her dream of homeownership a reality will not only give her empowerment, but also every woman that is involved either by standing alongside of her on a build day, providing a meal to the crew, or by giving a gift in honor of a strong woman. This is an opportunity for our community to come together and lift up the strong women around us, supporting one another and being a positive influence to other young women in the Cape Fear region.
In support of the Women Build and Honor a Strong Woman, you are contributing positive change to affordable housing in our area. Just as Michael Jordan once said, "my mother is my root, my foundation. She planted a seed that I base my life on, and that is the belief that the ability to achieve starts in your mind," we wish all the strong women in our community and who have planted the same seed of achievement a Happy Mother's Day! To give a gift in honor of a strong woman, click here: https://donate.capefearhabitat.org/womenbuild2018
If you would like to learn more about the Women Build, please contact womenbuild@capefearhabitat.org.